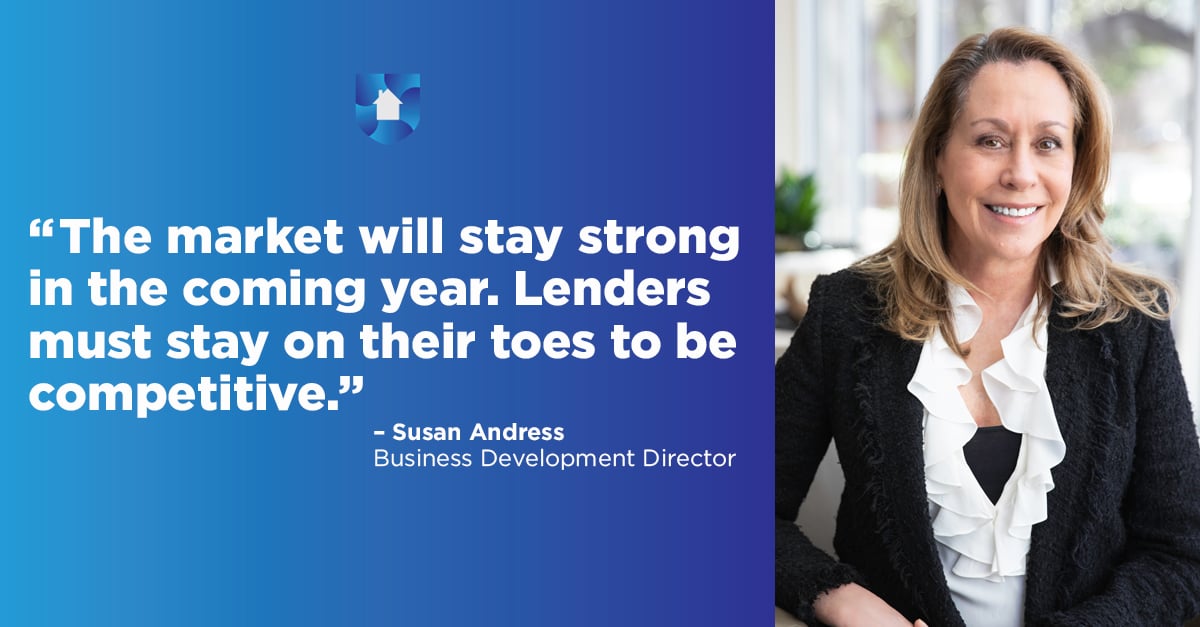 You're not alone. Nearly one year ago, lenders across the United States froze their fix-and-flip lending programs in response to the COVID-19 pandemic. Today, the market is strong and a resurgence of programs abounds—with one pesky problem: they're nearly all the same.
Susan Andress is the Business Development Director for Residential Capital Partners' Correspondent Lending Program. In this role, she's heard the stories of many lenders facing this conundrum first-hand and helped them make their programs more competitive by using Residential Capital Partners' platform.
Download the Fix & Flip Correspondent Lending Program Highlights to learn more about our 100% fix-and-flip lending program.
Blazing fast approvals.
The market is hot. Turn-around time is critical. Andress says, "The greatest value I can offer my correspondent is responsiveness and speed in underwriting and closing. We've made it a very tight process. Lenders will ask me: 'How quickly can you close?' and, I say: 'As soon as you provide us with a complete file!'"
Residential Capital Partners' program has an edge thanks to their relationships across the nation. Andress reports, "We have an exhaustive list of appraisers in every market which helps the turn-time on every deal. We also have two dedicated people monitoring the underwriting and approval process."
Residential Capital Partners has also streamlined the process by providing proof of funds letters to approved borrowers. These letters help borrowers secure a contract from weary sellers trying to pick the right buyer.