Welcome back to the second installment of our goal-setting series. If you missed the first installment on SMART goals, be sure to check out Part 1 and begin crafting your goals. Remember, these aren't resolutions but actionable, achievable goals to help you grow your business. Journaling has a place within that story, and we're here to help you get started.

JOURNALING

to Success
Journaling allows you to take inventory of the past and present and forge a new path for the future. It's a simple way to get all your thoughts onto the page, and it can help you sort through your priorities. This is a great exercise to help you refine your SMART goals or help you identify what you want to prioritize before you document them. There are no right or wrong answers in journaling; it's all about getting your thoughts out of your head and onto paper.
We've curated a few journaling prompts to help you get started:
This method is a common rule of thumb intended to keep you on track to achieving your goals.
1. Where am I currently in my investments?
Not only does this question offer a starting place, it gives plenty of room to dive deeper. This question helps you look back on everything you've accomplished up to this point. How many properties did you flip in previous years? In the last six months? Regardless of the metric you use, feel free to reflect. An honest view now enables understanding the habits it will require to get where you want to go.
2. Where do I want to go?
Now that you understand where you've been and where you are – what is your new starting line? Exploring where you want to go offers depth into where and why you want to accomplish these new goals. How many properties do you want to flip this year? What does achieving this goal allow? What are your short-term goals to achieve your long-term ones?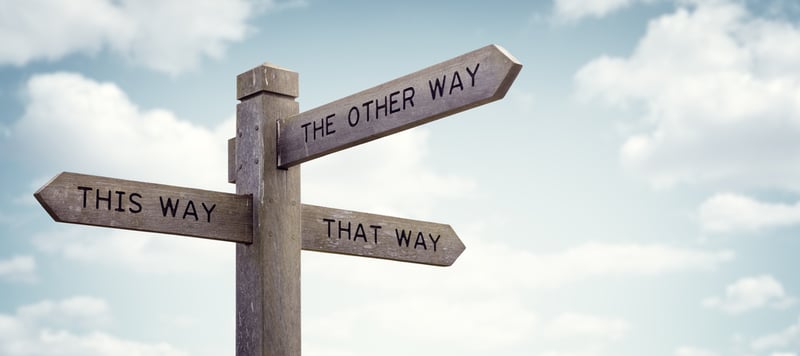 3. How will I get there?
To make this a reality, what do you need? Jot down a list of resources, mentors, financial plans and more. When you create your SMART goals, that is when you will sand down the rough edges and make well-polished, clear goals. Give yourself the freedom to think through possibilities without committing to a specific need by journaling.
4. What will it take for me to get out of my comfort zone and take my business to the next level?
Your answer is as unique as your comfort zone. To some, stretching the comfort zone looks like closing more transactions. To others, it might look like closing larger transactions, adding new revenue streams to the core business, or moving into a new market. Be honest about what it looks like to stretch yourself knowing that even small steps toward growth will still move you forward.
Talk through your journal questions or find out more about how we can help you achieve your goals by scheduling a 30-minute virtual meeting with one of our experienced account representatives below.