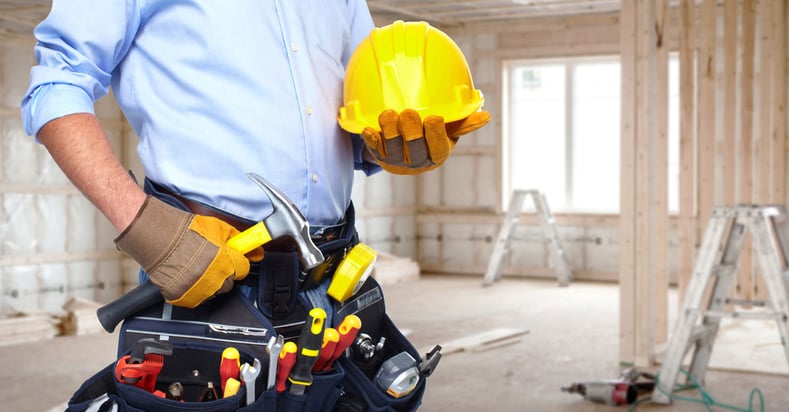 Your contractor can have a profound impact on almost every aspect of your real estate flip: deadlines, quality of work, budget, and return on investment. And whether the overall experience will be energizing or draining can also depend on whom you hire.
So, if you're funding a flip, or using a hard money lender, it's important to keep your flip on schedule and on budget. We all know that time is money. But unfortunately, not all contractors understand or care. Follow these steps and you'll be able to find good contractors and build lasting relationships with the ones who come through for you.
---
We can help you organize and keep on track: download our free, printable Contractor Comparison Chart.
---
#1. GATHER NAMES
Any sizeable job should be bid out to a few different contractors. And in order to create a pool of trusted "go-to" contractors, you'll need to look to various sources for leads. Here are some ideas:
Get referrals from friends who've had major work done
Ask around at the contractor desk of your local Home Depot or Lowes
Consult a specialized resource like Angi or HomeAdvisor
Search online through Google, Craigslist, or Yelp
Drive the neighborhood and look for jobsites with contractor trucks onsite
#2. MAKE SURE THEY ARE CREDENTIALED
Each state has their own state contractor licensing board, with their own requirements for licensing, bonding, and insurance. It's worth taking the time to check credentials. Angi has an online License Check page that lets you know what licenses are required in your state.
#3. NARROW IT DOWN TO THREE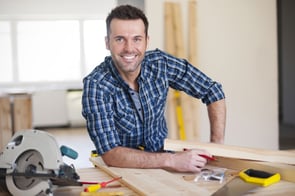 As you gather names, make sure they can handle the scope of work you need. There are too many contractors who will claim to know how to do jobs they've never done. Don't ask if they can do the type of work you need. Instead, ask if they have done the type of work you need. If they say yes, then ask them to provide 3-5 references from clients who hired them for a project of similar size or scope.
#4. ASK INTELLIGENT QUESTIONS
When the contractors come to the site to prepare a bid, ask questions that will give you a clearer idea of how they think and communicate, and how experienced they are. Examples:
Do you know which permits are required and how long they usually take to obtain?
What types of materials would you recommend for this (specific area)?
I'm thinking of doing ____. Could you suggest a better or more affordable solution?
Do you think this part of the project needs to be done, or is it okay as-is?
Maybe you already know the answer. If so, ask anyway. Listen closely to how the contractor thinks and responds.
#5. EVALUATE THE BIDS
Assuming the contractor's references check out, ask for bids. Then, make your decision. But don't simply base it on the numbers. Consider how they handled the bid process. Take this scenario, for example:
Contractor "A" answered all your texts and calls within the hour, showed up exactly on time, communicated very clearly, and asked intelligent questions that helped you clarify the project scope.
Contractor "B" showed up two hours late, didn't return calls until the following day, and didn't ask any substantive questions about the details of the job. But their bid came in at $800 less.
In short, trust your instincts. If it feels like Contractor "B" is going to be a headache, factor that into your decision.
#6. GET IT IN WRITING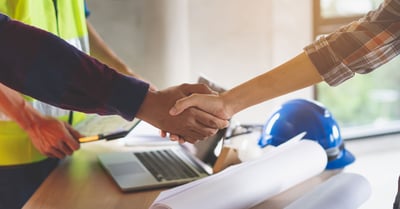 Get a written bid and write down the deadlines, payment schedule, and any contingencies if the job lingers on too long. When it comes to flipping property, time is money. Some investors will even ask contractors to take $50-$100 off the final bill for each day they go over deadline. Conversely, if it's worth it to you, you can add a bonus incentive for each day they finish ahead of schedule.
#7. KEEP YOUR COOL
If you've found a contractor that you want to keep for future jobs, keep your cool when frustrations arise. Understand that materials, weather, sick workers and unforeseen property issues can cause temporary glitches. Roll with them.
#8. SHOW APPRECIATION
If your contractor really comes through for you, do the same for them. Write positive online reviews. Give them a written letter of recommendation. Let them give your number to people who want references. Do what you can to build a lasting, mutually rewarding relationship, and you'll have a contractor who makes you a top priority.

Finding and keeping a good contractor takes work — but your efforts will pay off with each project as time goes on.
#9. LAST BUT NOT LEAST, KEEP YOUR THOUGHTS ORGANIZED
With so many phone calls coming in from competing contractors, it's easy to forget estimates, phone numbers, and important dates. We can help you organize and keep on track: download our free, printable Contractor Comparison Chart.