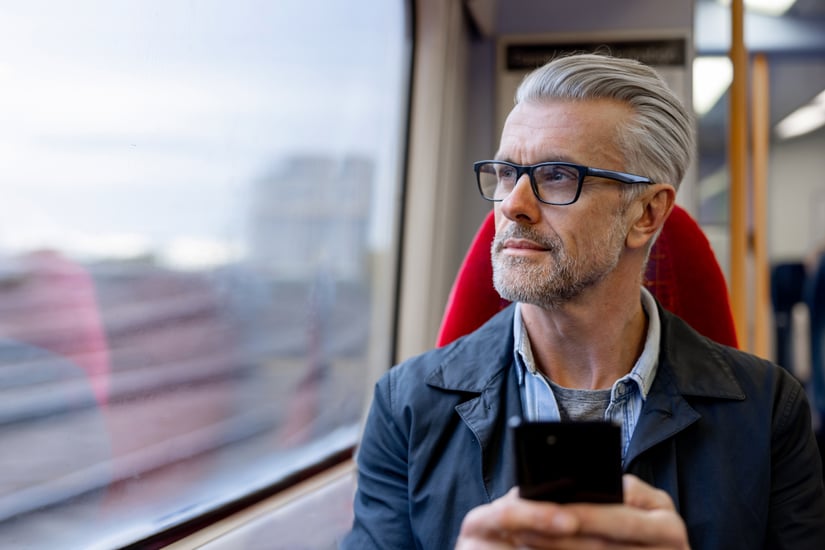 Seasoned investors have much to be proud of—and a lot to protect. With numerous deals behind you and the balance sheet to prove it, it can be tempting to loosen the reins of your underwriting standards, lose discipline when pulling comps, or believe your success will prevent you from failure. It's easy to forget the very fundamentals of house flipping that helped you build your business, but to be the best at anything takes continued diligence, even at the height of your game.
Over the last 15 years of serving the SFR industry, these are the most common mistakes we see made by seasoned real estate investors.
1. Falling In Love With the Deal
Sometimes investors will stretch to buy a property when a more disciplined version of themselves would have passed because the potential profit margin was just too thin. An all-in budget of 65-70% of the ARV is what brought them to the dance. But, in a seller's market, they stretch to 75-80% of the ARV, because they fall in love with the deal. Throwing caution to the wind, they wind up eating it when any number of small mistakes erodes their flimsy margin.
Stick to your discipline of not being in the deal too high. There's always another deal coming down the path.
2. Staying Married to a Deal
No matter how good your rehab turns out, there are market factors outside your control. Interest rates may rise, taxes and insurance may go up, inflation may push materials to levels you never expected. As a seasoned investor, you know this well. And yet, even as a market softens, the seasoned investor can hold onto a deal that he or she knows should be blown out and sold fast.
Remember: Dropping the price to dispose of a property could result in new acquisitions at lower prices in a soft market.
3. Spreading Yourself Too Thin
Regardless of your success, the same amount of sunlight shines for everybody. There are only so many hours in a day, and there is only so much attention you can put towards each deal. Don't gobble up more deals than you have the time or infrastructure to pull off. In this business, there can be too much of a good thing.
The old adage still applies: Time is money.
4. Overconfidence
The Corporate Finance Institute states in the article, "Overconfidence Bias", "The danger of an overconfidence bias is that it makes one prone to making mistakes in investing. Overconfidence tends to make us less than appropriately cautious in our investment decisions."
As you achieve success in your rehab business, it is easy to become overconfident and make mistakes that a more disciplined version of yourself would not make. For example, sitting on a property for four months before getting started on the rehab. Or using intuition to establish a property's value, as opposed to researching the market and establishing value using true comparable properties within a half-mile radius of the investment.
Know your market. Be cautious. Do your homework.
5. Taking Your Eye Off the Ball
Even the most experienced investors will, at times, take their eye off the ball, forgetting what brought them to their level of success, and become obsessed with things that are not mission-critical, like shopping interest rates.
Private lenders funded by Wall Street love rate shoppers because they can then pull out their favorite trick, the bait-and-switch.
Does this scenario look familiar?

Marketed Terms: "Interest rates start at 7.5% with a 3% origination fee and a 90% advance rate."

Term Sheet Terms: "Your deal is approved at a 13.5% interest rate with a 3% origination fee and an 80% advance rate."
Even if there's no bait-and-switch, closing with a trusted partner is critical.

A few years ago, a seasoned investor with a $3M line of credit with Residential Capital Partners left us when he was offered a $3M line of credit from his community bank at a lower interest rate. He said, "You know I love working with your team, but I have to move my business to save on rates and fees." We wished him well.

Six months later, he asked us for his credit line back because he lost six deals in six months. The profit he lost couldn't compare to the savings he gained on interest rates and origination fees. The community bank didn't understand his business and couldn't get his deals closed in time. Needless to say, we were happy to reopen his line of credit with us!

Close deals with a trusted partner to generate substantial profits.
The Company You Keep is Critical
Your odds of success increase when you surround yourself with people you can trust. Your deal is only as good as your contractor, realtor, and lender. No matter if you've flipped 20 properties or 200, stay true to the fundamentals that brought you here—and continue to deepen your relationships with vendors and partners just as invested in your deal as you.

Over our 15-year history, Residential Capital Partners has been intentional about working alongside our borrowers as a trusted partner. Our terms are unchanging and transparent, and our devotion is disciplined. We're here to help you grow your business.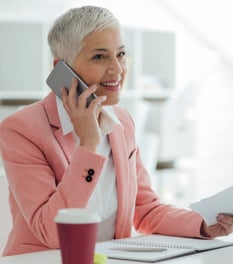 Get a lender that does more than dispense funds